"So shines a good deed in a weary world."
― William Shakespeare, The Merchant of Venice
Willie Wonka said that too when, after being disheartened by the behavior of some folks, his faith in humanity was restored by the gesture of one.   Living through a pandemic is worrisome.   We can all cite moments of fear, anxiety, and frustration.  But there are those moments, too, when dreamers remember there's a heap of good in the world. Perhaps it shines a little brighter in the midst of all the uncertainty.  I thought I'd share a true "feel good" story with you in hopes it'll warm your heart as it has ours.
This place we're living in and sharing with others is a dream.  And some of the things that have unfolded throughout the world pandemic have added a bit of unexpected magic to life. In 2002, my late sister called me to tell me about a show. She said my daughter, Lorelei, and I HAD to watch it.  The show was called Gilmore girls.  My sister said it reminded her SO much of the relationship between my daughter and me.  After she persisted for many months, Lorelei and I promised to sit down for the pilot episode once the first season was available on DVD.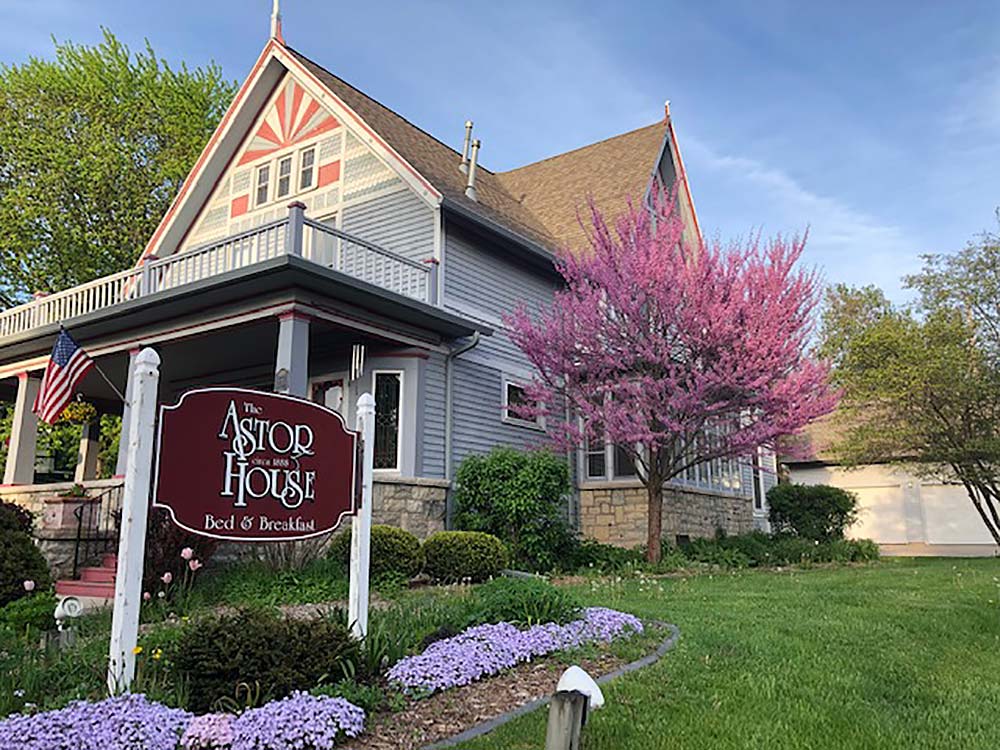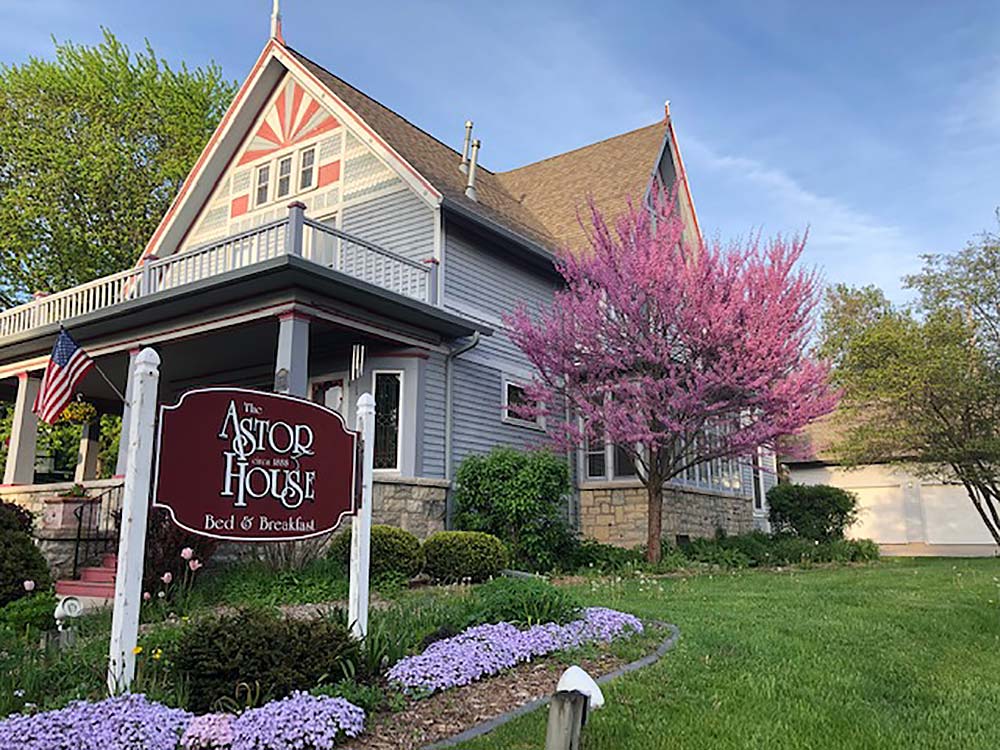 We were hooked.  Admittedly, it felt like someone had been peeking into our lives a bit as we watched each episode.  We could relate to so much of the banter, the quirks, and the lives of the characters.  Lorelei dreamed of a career as a writer and could relate to the character of Rory who aspired toward a career as a journalist.   I worked as an Apartment Manager for large complexes and my husband and I loved staying at B&B's.  That is where the dream of running an Inn was planted.  I found watching Gilmore girls inspired that dream further.
The show offered a platform we could deeply relate to and gave us a little escape to Stars Hollow each week.  It quickly became my favorite show of all time.  A favorite character mine and my daughter's, and of so many people who love the show, is the owner of the diner in Stars Hollow, Luke Danes.   Throughout the series, he was known for having "The best coffee in town."
For the show's creator to put "Prince Charming" in jeans, a flannel shirt, and a backward baseball cap was nothing short of brilliant. Lorelei and I decided we didn't like any of Lorelai Gilmore's other suitors. We liked Luke.  As so many fans did, we hoped the two of them would eventually end up together. We were heartbroken when the series ended.
In 2010, Tom and I made a serious run at purchasing the Astor House; however, the timing wasn't right.  But we never lost sight of that dream.
In 2016 Netflix produced 4 ninety-minute continuations of the Gilmore girls so we could learn what became of Luke, Lorelai and her daughter Rory.  My daughter and I got together to watch the Netflix series and we enjoyed every moment of it.  You can view the series at https://www.netflix.com/title/70155618 
Fast forward to 2019 and two amazing littles were added to the two beautiful children Lorelei and her husband had welcomed into the world between 2012 and 2014.  Tom and I absolutely adore our four grandchildren.  Lorelei was also on her way to becoming an author in 2019, as her first novel is being released this fall by Penguin Random House.  She signed a two-book preemptive deal.  It's a dream come true.  Here's a link to her page on the publisher's website.
We had so many blessings to count over the years.  Lorelei's husband landed a fabulous job.  Our son and his wife had the blessings of amazing career and travel opportunities as well, and Tom and I purchased the beautiful Astor House we'd had our eye on since 2010.   In February of this year, Lorelei decided to arrange a cameo video, as a surprise for me, from Scott Patterson.  (The actor who played Luke Danes on Gilmore girls.)  I was amazed, to say the least, and the video definitely made me smile.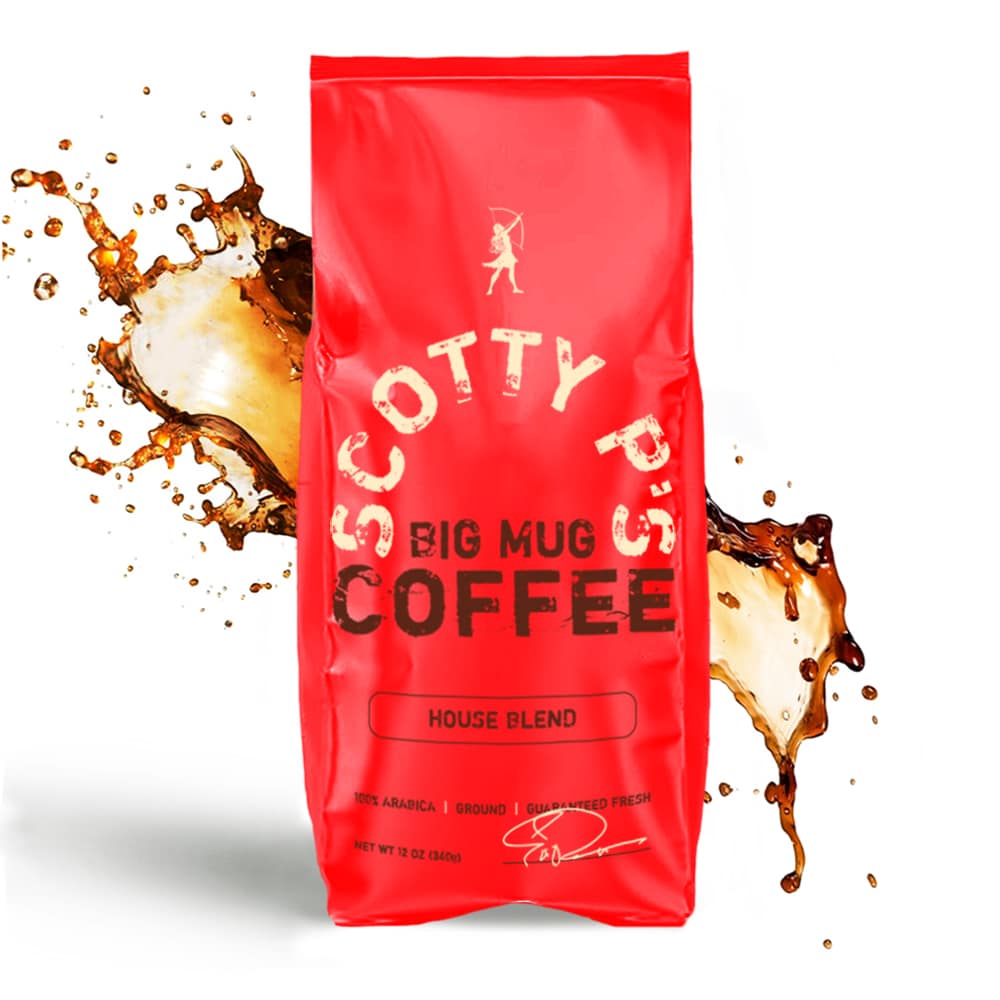 Shortly afterward, I received an email from Scott's assistant, letting me know he'd started a coffee company. She told me they'd looked up our B&B online after Scott had done my cameo video and they found our Inn delightful.  She wondered if we wanted to try a sample of Scott's coffee brand.  Of course, we accepted.  That was in February. Needless to say, we fell in love with the coffee to the point we knew we'd never serve anything else to the Astor House guests. It was the best coffee I'd ever tasted. Additionally, we learned there was great integrity at Scotty P's Big Mug Coffee, like doing things to help the environment in source countries.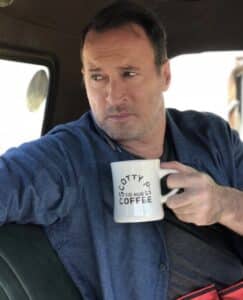 Scotty P's Big Mug Coffee is a perfect match for our home cooking and award-winning baking at the Inn.  We also learned we could easily become Wholesale Partners with Scott's company. A fella I already admired for his acting skills.  Imagine that.   We all know what transpired in the US in March.  Tom and I never could have anticipated the world pandemic occurring just a few months after achieving our dream of living in and running the Astor House.
As with all adversity we've faced, and our family has had our share, we persevered through this challenge with a lot of faith and a lot of helpers.  One of whom was an absolute surprise and a delight, especially for me.  When we were finally able to open our Inn again after Safer at Home orders were lifted, we finally put in that order for the best coffee on earth.
We received so much incredible support from Scott's assistant, Elaine, and we're a small player in the grand scheme of things.  But even throughout the quarantine time, she reached out to us to find out how we were doing.  Once we were ready to place our order she helped us navigate our options.  She answered every question we had in a timely manner. She gave us pointers on our social media posts to help increase our visibility.
She even arranged a phone call between me and Scott Patterson himself.  This I found to be an exceptionally grand honor.  I have to say it was incredibly surreal to talk with Scott.  I'd heard his voice hundreds of times over the years of watching Gilmore girls and here he was on my cell phone.  He spent about 20 minutes sharing his enthusiasm at having us as a wholesale partner. He gave us tips on everything from displays to marketing.
It speaks to the integrity of Scott and his company that he would take time to chat with me about the Astor House and our partnership. Scott and Scotty P's have been unbelievably gracious in helping us kick-start awareness of the Inn now that we've reopened.   We owe many thanks to Scott and Elaine for so kindly taking time to get the Astor House before so many people through their social media platforms.
Our loyalty was firmly in place because of the taste.  The interactions with Scott and his team have made us iron-clad wholesale partners and customers for life.
I've hit the jackpot in a few incredible areas of life.  Motherhood is one of those places.  I have two amazing adult kids to whom Tom is step father.  Lorelei and Kyle are my dreams come true.  Seeing them pursue the desires of their hearts brings such joy. They and their spouses have offered incredible support of this dream of the Inn.
Tom is my real-life "Luke Danes." We'd been part of each other's circle for a long time before we realized true love was right in front of us. He wears flannel in the winter.  He sometimes wears a baseball cap.  He finds my dozens of quirks amusing and he tolerates them with a smile and gentle teasing. He pays attention to the little things and his occasional rants make me laugh. He even cooks amazing breakfasts.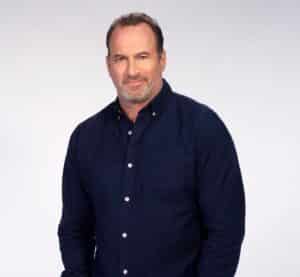 I still watch Gilmore Girls reruns and the Netflix "A Year in the Life" series continuation.  The parallels we can draw between our real lives and the show Lorelei and I love aren't lost on us. Our story, too, involves a mom with a dream of finding true love and of running an Inn and a daughter with a dream of a career as a writer.  We're honored to have Scott Patterson's picture in our parlor at the Astor House, in a glass hutch along with bags of his coffee for sale.  I walk by it and think, "How did this happen??"  We're enjoying the opportunity to introduce this fine coffee and company to everyone who comes to the Inn and everyone we know.  The guests, and our friends and family, are falling in love with Scott's coffee.  We knew they would.
To any business that serves or sells coffee, we encourage you to look into Scotty P's Big Mug Coffee.  It truly is the best coffee on earth.  And you won't find better a better team to inspire you and support the success of your dream.
Check out Scott's amazing coffee blends and learn more about the company at https://www.scottyp.com/ And by all means, come enjoy a cup of Scotty P's while you enjoy a relaxing stay at the Astor House.  With all of the uncertainty and unrest in the world, everyone could use a getaway.  And we thought everyone could use a true feel-good story, where a small B&B in Green Bay was helped through a pandemic, in part, by a beloved actor the family has admired for years.   Two worlds have delightfully collided.
We have so much to be grateful for as a family.  And helpers, in life, come in unexpected ways sometimes.  Scott's efforts have reminded this dreamer of the good in life.  Faith in humanity can, sometimes, be restored by the gesture of one.
Indeed, "So shines a good deed in a weary world."