Craft a Green Bay Brewery Tour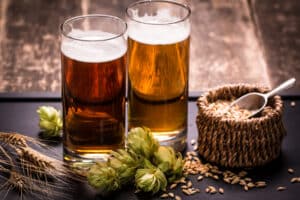 Without a doubt, craft brewery tours have become as popular as wine touring, and in some areas are far more accessible. Wisconsin's long been a beer-loving state, and with breweries of every size and style popping up across the country, there has never been a better time to enjoy the very best craft beer Wisconsin has to offer. Craft breweries are known for their ingenuity and with such a collaborative community here in Green Bay, they are coming up with exciting new beers that offer something for everyone to try. Book a room at our Green Bay Bed and Breakfast this winter, and enjoy a day touring Craft brewery.
Before you Take a Brewery Tour in Green Bay
There are a few things to remember before you head out on your craft brewery tour. For instance, you should plan to have a designated driver with you if you plan to drive, or have a map your route ahead of time if you plan to walk. If you are touring with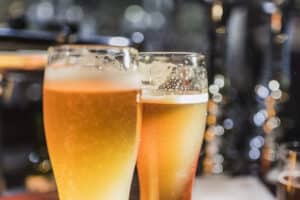 someone who has dietary restrictions or simply doesn't enjoy beer, know that many breweries also offer alternatives to beer like ciders, wines and sodas. Be sure to to take plenty of pictures of the menu and your beverages so you can remember some of your favorites, too. It's helpful when it comes time to share on Social Media later! When tasting, don't be afraid to try something new. Nearly all craft breweries will offer flights, which is a simple way to taste a wide variety of craft brews. Finally, be sure to find local accommodations somewhere nearby so you can kick back and relax after a long day of beer tasting. The Astor House Bed and Breakfast is centrally located between many of Green Bay's most popular craft breweries.
Best Brewery Tour to Take in Green Bay
We've mapped out some of Green Bay's best craft breweries so you can enjoy a thorough tour during your stay at Astor House Bed & Breakfast. Try out these local favorites and be sure to share your top picks with family and friends.
Here's a fun twist for the bold and brave to try out this summer: Guava Juiced IPA! This fresh IPA is brewed with the cutting edge "Ekuanot" Cryo Hop® and 440 pounds of fresh guava fruit puree. The result is a refreshing tropical escape during a warm Wisconsin summer. Other interesting flavors to try include Wisco Disco & Awesomesauce.
They have an incredible selection of five go-to favorites, and an impressive rotating selection of seasonal ales to tempt your taste buds.
How can you go wrong with a beer that pairs well with cheesecake and donuts? The Luna Coffee Stout from Hinterland brewery is a hearty dark beer that is best sipped and savored. Offered year round in the taproom and by bottle.
Nearly any craft brewery these days will have their own take on a session IPA, but Badger State Brewing's Green Chop is definitely worth a try. With a smooth taste and just enough hop, it's a sure crowdpleaser.
There's more than enough here to keep your taste buds busy for days.  Green Bay getaways are always filled with fun and adventure. Book your room at our historic Bed and Breakfast today.
---