Spend Your Wedding Night at our Romantic Inn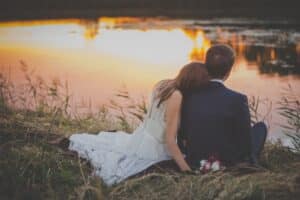 Though at first glance it may not seem like a romantic destination, Green Bay has been a popular destination for romantic getaways, weddings, and honeymoons for years.  Green Bay is truly so much more than football.  There's something special about the charming town of Green Bay, where you're bound to find unexpected hidden treasures around every corner. Whether you're an art lover, a musician, a foodie, nature lover, or an outdoor enthusiast, you'll find there's something for everyone in Green Bay. Just like everything else, the wedding venues in Green Bay are Northern Wisconsin's hidden gems just waiting to be discovered, and our romantic Inn is the perfect place to spend your wedding night.  Plan your dream wedding in Green Bay, and waiting for you afterwards will be our own historically beautiful Wisconsin Bed and Breakfast. Start planning your romantic wedding night at our Green Bay Bed and Breakfast today!
Unique Wedding Venues in Green Bay for 2019
Like most brides, you're probably looking for something special that reflects your unique character on your wedding day.  The wedding venue itself is almost as important a decision as the dress.  In Green Bay, the wedding venues are as varied as the brides themselves.  From football loving brides to the most elegant of weddings, there are plenty of options to choose from. Probably the most unique of these is Lambeau Field itself.  Can you imagine getting married in a place with so much historical significance? Just like the Green Bay Packers, your wedding will most certainly be legendary.  Lambeau Field can accommodate weddings both indoors and out, and makes the perfect wedding venue for true Packers fans.
If you're looking for something with a bit more obvious beauty, you should consider one of Green Bay's most popular wedding venues; the Green Bay Botanical Garden.  There are a variety of options at this venue, but no matter which you choose, guests will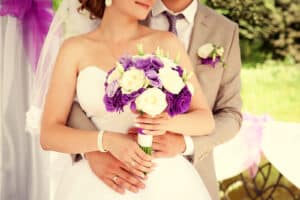 enjoy a beautiful outdoor setting surrounded by seasonally stunning flowers. Another popular option for outdoor weddings is Heritage Hill State Historical Park. This living history museum sits on 50 beautiful acres along the banks of the Fox River, and features either a Victorian gazebo or the Moravian Church for the ceremony.  One of the most beautiful wedding venues in Green Bay that is perfect for the smallest and most intimate of ceremonies the Sepia Wedding Chapel.  Vintage brides will love this chapel, built in 1883 by church missionaries, and since restored as a unique venue that boasts a glass altar over a bubbling fountain.  Other popular wedding venues in Green Bay include the Hyatt Regency/KI Convention Center, the Riverside Ballroom, Olde 41, the Green Bay Distillery, The Marq at French Road, Pamperin Park, and The Waters.
Wedding Night at our Romantic Inn
No matter which of these magical wedding venues you choose, there's no doubt your Green Bay wedding will be spectacular. Whether you need rooms for out of town guests, or someplace quiet and romantic to stay on your wedding night, our charming Bed and Breakfast is here to help. You'll notice what sets the Astor House Bed and Breakfast apart from our competition from the first moment you arrive on our doorstep.  The warm, sophisticated, and romantic atmosphere of our Inn captures the very essence of romance. There's no doubt you'll instantly fall in love with our warm and inviting hospitality, where your comfort is our #1 priority. We also offer packages and extra indulgences that you can add on to your stay to make it just the way you want it. As you plan your Green Bay wedding in 2019, don't forget to make your wedding night accommodations at our Green Bay Bed and Breakfast.
---