Great Ways to Explore Green Bay This Early Spring
Spring is just around the corner, and many places in Green Bay are starting to show the changes of the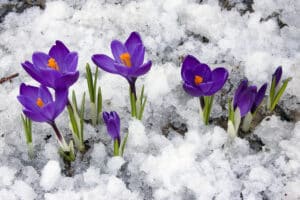 season. March is a great time to visit Green Bay. Enjoy mid-week discounts before the busier (and more expensive) travel season kicks into gear. Famous for the Packers, Green Bay has a lot more to offer.  You'll find a range of activities to enjoy this spring, from history museums to microbreweries. At the Astor House Bed and Breakfast, we have helped many guests make the most out of their trip.  Whether it's finding a good restaurant or planning local excursions to explore Green Bay, we can help. Conveniently located in the historic neighborhood, we are more than a bed and breakfast. Barb, our hostess, is always ready to help. This is why many of our guests are return visitors. Give us a call or check our availability.
Celebrate Spring Brew Fest or DIY Micro-Brewery Tours
Are you interested in craft beer, wine, and local food? This spring is a great time to visit Green Bay!  On March 25, you will have a chance to try out around 200 micro-brews, 100 wines and 8-10 food vendors at the Roar Off the Shore Brew Fest at Kewaunee County Fairgrounds. If you would rather do things at your own pace, there are a number of top-notch microbreweries in Green Bay such as Title Town Brewing, Leatherhead Brewing, Stillmank Brewing, Hinterland, and Badger State Brewing Company. Each is unique and warrants a visit. The best and safest way is to take your time and visit one or two at a time. When you have time to spare, be sure to check out the food scene and shopping opportunities in downtown Green Bay.
Seeing Green Bay Through the Lenses of History
This spring, come explore the rich history of downtown Green Bay.  You will need several days to see all of the important stops. From natural history to culture and industry, there are many museums. At Hazelwood Historic Museum, there is 1837 Greek-Revival home, fully furnished with authentic decor. Stepping over to the Heritage Hill State Park, the exhibits are much grander in scale, with buildings grouped as "villages" dating back to 1672-1905. For regional history, the Neville Public Museum is an excellent source, while the Oneida Indian Reservation offers a cultural history of the native tribe. As for locomotives, there are two worthwhile museums to check out:  The National Railroad Museum and the Automobile Gallery Museum. The former is one of the oldest institutions in the United States, and the latter has over 50 unique automobiles spanning a century. It is literally like walking through time.
At the end of the day, you can return to Astor House (circa 1888), and relax in our soaking tub or sit by a roaring fire in the privacy of your own room. Make your reservations today.
---