Get Into the Holiday Spirit in Green Bay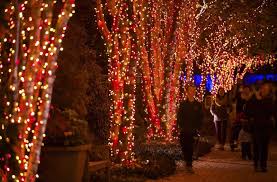 The holiday season is just around the corner and Green Bay is the perfect place for you to get into the spirit. Starting in mid-November, the Green Bay Broadway shopping district will be illuminated with stunning light displays. Many shops will keep their doors open till past 8 pm, so shoppers can get a head start on shopping lists this season. While you're in town, don't miss the Garden of Lights at the Green Bay Botanical Garden. This holiday favorite starts on Friday, the day after Thanksgiving. Come and see a quarter of a million lights in rainbow colors tastefully arranged to enchant and dazzle. Astor House is centrally located so you don't have to travel far to enjoy this magical season in Green Bay! Book your room today.
Many Ways to Get Into The Holiday Spirit
If you enjoy small town holiday affairs, there are several towns that are just under an hour traveling time from Green Bay. Ripon puts on an annual Christmas in the Village in its historic district. Appleton's Frosty Forest light up the night sky and has activities from Thursday to Sunday throughout the season. Suamico and Manitowoc each have unique shops and restaurants that guarantee you won't go home empty-handed or have an empty stomach. Last but not least, for your special person who is a Packers fan, be sure to visit the Packers Pro Shop in Lambeau Field.
Fun Events In Green Bay To Celebrate the Holiday Season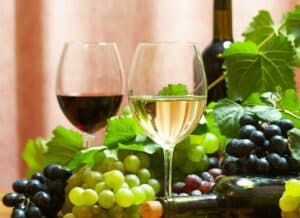 The 61st Annual Holiday Antique Show & Sale will be on November 17th & 18th. If you like Antique Road Show, you don't want to miss this. After the antique show, head over to Parallel 44. The winery wants to help start your holiday season off right. You can taste, drink, eat, and enjoy live music. Want to bring home some wine as gift? You can place an order and they will take care of the rest. Don't wait too long before getting into the holiday spirit. Astor House is happy to help you. Give us a call today and reserve your room.
---