Football and Shopping: See Why Green Bay Has it All
This season of giving, give that special person the perfect getaway to Green Bay. There are many things to do and see in Green Bay besides the Packers. Whether you are a diehard Cheesehead or not, there is a new attraction at the Lambeau Field, aptly called Titletown. Join us in Titletown, where the Winter Jubilee Light Show is on every Thursday, Friday and Saturday evenings. The holiday-themed lights, music and special effects will surely help get you into the holiday spirit. Interested in winter sports? You can have some fun ice-skating or "biking" at the ice rink there. The tubing hill will open as soon as weather permits. Shopping is also available at the district, from Packer's themed merchandise to other unique gift items.
Astor House Bed and Breakfast is only 10 minutes from Lambeau Field, and a short hop from the Broadway shopping district in Green Bay. It offers modern comforts in a charming historic house. Reserve your room today!
Green Bay Holiday Lights and Holiday Shows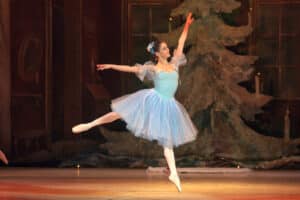 Green Bay glistens this time of the year. Holiday lights add a festive shine to the city. There are many other places that the locals go to enjoy holiday lights. The Garden of Lights at the Botanical Garden, the Festival of Trees at the National Railroad Museum, and the New Zoo's Christmas decorations and lights will brighten anyone's spirit. If you would rather spend time indoors, check out the calendars of Meyer Theatre, Resch Center, and the Weider Center. There are many holiday themed performances in December.
Green Bay Shopping
If you are one of those who like to wait until the last minute to do your holiday shopping, you will find lots of unique gifts in Green Bay. From Packers memorabilia to fantastic local art from art galleries, you will find great gift ideas. And of course there are many breweries and a number of wineries, where you can taste craft beer and excellent wine first before purchasing. Beer drinkers can check out Titletown Brewing, Hinterland Brewing, Leatherhead Brewing, Stillmank Brewing, and Badger State Brewing, to name a few. For wine lovers, in Green Bay and nearby there is Captain's Walk Winery, Mona Rose Winery, Duck Creek Vineyard & Winery, and Parallel 44.
As this is the season of joy and giving, give some time to yourself and relax at Astor House and enjoy all that Green Bay has to offer. Book your room with us today.
---