The Most Romantic Things To Do in Green Bay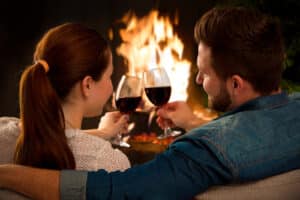 Do you find yourself dreaming of a relaxing and romantic getaway, to help pass the time during these cold winter months? Valentine's Day is just around the corner, so we can think of no better time to plan some time away, just the two of you.  We have the perfect place in mind for you, too.  Our Bed and Breakfast is Green Bay's top choice for romantic lodging.  Let us do all the work for you, so you can spend your time relaxing and focusing on each other.  Romance is our business, and no one does it better.  Book a romantic getaway with us this winter, and enjoy a relaxing stay at our Green Bay Bed and Breakfast.
How to Spend a Romantic Getaway in Green Bay
Green Bay may not be your first choice for a romantic getaway, but it should be.  Our town is unique in it's love for football, but there's so much to it than that. It's also the home of the romantic Astor House Bed and Breakfast; an unbeatable destination for romantic getaways.  We have a well-earned reputation for excellence in hospitality, and you'll see why from the moment you arrive on our doorstep.  The warm, sophisticated, and romantic atmosphere of our Inn captivates the very essence of romance in Green Bay.  From there, how you spend the remainder of your time is up to you.  Here are a few suggestions:
It won't matter what you do or see in Green Bay.  What will matter is the time spent reigniting your passion at our romantic Bed and Breakfast. We offer many wonderful packages and extra indulgences you can add on to your stay.However it is you plan to enjoy your time, one thing is for sure:  It's time to book your romantic getaway with us today!
---