A Perfect Mothers Day Gift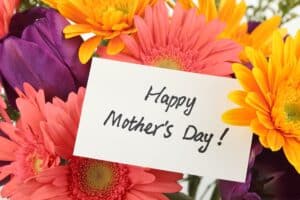 At the Astor House Bed and Breakfast, we think everyday should be Mother's Day. After all, being a mom means working 24/7, 365 days a year. Mothers often don't have the chance or the time to take a day off, even when they need it the most. Perhaps it's time to make your mom (or the mother of your children?) feel extra special this Mothers Day? How about giving her a unique experience that will leave her refreshed, renewed and ready to take on another day? At the historic Astor House Bed and Breakfast in Green Bay, we have exactly what mom is looking for. Make reservations online, or purchase a gift certificate that mom can redeem when she's ready. Rest assured that she will find our warm hospitality, cozy setting, and delightful breakfast a truly memorable experience.
Spend Mothers Day in Green Bay
Many people, including your mom, may think that the only thing that happens in Green Bay is football. While the Packers are important, there are plenty of heritage sites, cultural activities, vibrant shopping, and exquisite dining that mom is sure to enjoy, too. Here are a few activities that will make for a wonderful Mothers Day in Green Bay
Fox River Cruise – Traveling by boat along the Fox River is a great way to see Green Bay from an entirely new vantage point.
Green Bay Botanical Garden – Enjoy afternoon high tea, surrounded by beautiful blooms in the garden, while listening to the song birds serenade mom.
Heritage Hill State Historical Park – This is more than just a museum; it's a place where you'll enjoy hands-on experience and insight into days gone by. One of the most popular activities is the butter churning class in this living history museum.
The Art Garage – located in a 100-year-old building, it's a fun and interesting place to visit.
Winery tour – there are several wineries & vineyards in Green Bay and nearby.  Our favorite wineries include Captain's Walk, Mona Rose, Duck Creek, and Parallel 44.
This is just a glimpse into the many fantastic reasons to visit Green Bay.  Give mom the give of rest this Mothers Day, with a stay at our historic Bed and Breakfast.  Let us know when you're coming, and we'll make sure this Mothers Day gift is nothing short of spectacular.
---