Music for Everyone in Green Bay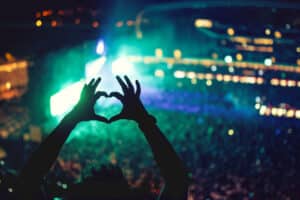 Swing, tap and boogie your way to Green Bay this June. There are several fantastic music events that you don't want to miss. If you like music, you want to be in Green Bay this month because there is something for everyone. Billy Joel will be performing on June 17, in Lambeau Field, home field of the Packers! This show is guaranteed to be a sold out. If you haven't gotten the tickets, do it immediately after you finish reading this blog. If you have the concert tickets but haven't confirmed your accommodation yet, call Barb at Astor House now. This B&B is the perfect place for concert attendees whether you want to unwind or rejuvenate. Astor House is a historical manor located only ten minutes from the stadium and is close to many dining and shopping venues. It is both charming and convenient. Check their availability here.
What does a steel bridge have to do with music?
The Sturgeon Steel Bridge Songfest is truly one of a kind. This music festival was created to save the eighty-year-old bridge from being demolished in 2005. The event epitomizes the power of community working together to create something beautiful. Since its inception, the songfest has drawn hundreds of songwriters and musicians from around the world including Jackson Browne, Jane Wiedlin, James McMurty, and Louise Goffin. You will get to listen to world premier music co-created and written by many talented artists. There is no other place you would rather be than Sturgeon Steel Bridge from June 8 to 11.
You'll Find A Music Event That You Like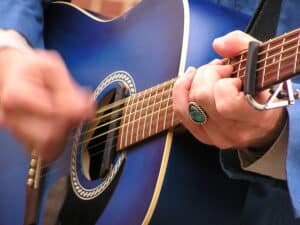 Celtic, rock n roll, bluegrass, pop, country….., you name it, we have it. The Weidner Center welcomes 2017 Grammy Award nominee Celtic Woman on June 10. This is their one and only stop in Wisconsin for their Voices of the Angel tour. On the other side of town, the Daddy D Productions has been performing Broadway style 50's and 60's music for over ten years. You can see their Rock n' Roll of the 50's at the Riverside Ballroom on June 8, 9, 15, & 16.  Want to enjoy music, but be outside to enjoy the summery weather? Music on the Green at Heritage Hill State Park and Concerts in the Garden at Green Bay Botanical Garden are for you. You can stroll through the park or garden and enjoy live music across all genres. There so many great musical events happening in June in Green Bay that you can practically come here every week and attend a different concert. Don't forget the comfort and convenience of Astor House. Book your room now, and we will make sure your stay feels like home away from home.
---