LPGA Classic Tournament Coming to Green Bay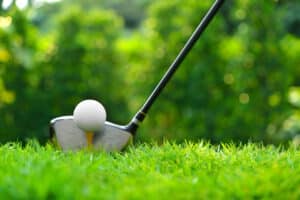 In case you haven't heard, the Thornberry Creek at Oneida will be hosting the inaugural LPGA (Ladies Professional Golf Association) Classic from July 3 to 9. This event will no doubt attract many professionals, amateurs as well as spectators. Make your lodging plans now so you don't miss out on this opportunity. Located just 20 minutes from Oneida, Astor House Bed and Breakfast is the perfect place to stay in Green Bay. Astor House is housed in a charming historic mansion, and is equipped with modern amenities.  Amenities include air-conditioned rooms, private baths with double whirlpool tubs, cable TV, and free wifi throughout the house. There are at least two dozens public golf courses within 30-minutes from Astor House, includingThe Highland Ridge Golf Course and Oneida Golf & Country Club.  Start planning your golf getaway in Green Bay this summer.  Check our availability today.
Best Way to Enjoy Watching the Tournament in Green Bay
If you are lucky enough to have tickets for the LPGA Classic, please don't forget sunscreen, a hat, and lots of fluids to keep you hydrated.  If you don't get to watch it in person, there are many wonderful sports bars in town. Titletown Brewing Company is a renovated historic train depot. The building is full of history and character. Curly's is a quintessential sports bar at Lambeau Field. If you love the Packers, this place is a must visit. Alternatively, you can watch the LPGA Classic tournmanet on the flat screen TV in your room at Astor House.
More than One Inaugural Event in Green Bay This Summer
The LPGA Classic is not the only inaugural event in Green Bay this summer. The Green Bay Downtown Association just started a Café Crawl this year where you can sample coffees, teas, baked goods, and other treats in various cafes and coffee shops from 8:30 a.m. to 1 p.m. in the downtown and shopping district. Besides Cafe Crawl, there will be IgNight Market on three Saturdays throughout the summer.  July 15, August 19, and September 16, from 5 to 10 p.m., you will get to meet the artists, performers, and musicians at these incredible night markets.
There's always something interesting going on in Green Bay, from golf tournaments to cozy neighborhood markets.  Book your Stay at our historic Green Bay Inn today!
---