Best Way to Enjoy Summer in Green Bay
Summer is a wonderful time to visit Green Bay. The warm weather and long daylight hours means more time to enjoy the time outdoors! With numerous parks, waterways, vineyards, farms, and nature preserves nearby, the only challenge is to decide what to do. Finding a good place to stay that is comfortable and convenient is essential. The Astor House is a short distance from the Fox River trail and several golf courses, as well as close to shopping and dining. You can step out for fun, and return to relax before your next outing. It is a perfect setting for leisure and convenient for business. Check our availability here.
How to Beat Summer Heat in Green Bay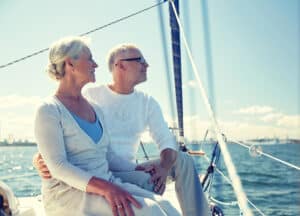 If you are a water-lover or are looking for ways to cool off this summer, Green Bay has much to offer. This area is rated as one of the top places for water cruises, private charters, or boating. Whether you are cruising down a river lazily or enjoying the thrill of sailing towards open water, it is likely to be an unforgettable experience. The open waters from Green Bay to Lake Michigan also offer excellent fishing and are known for the best walleye, as well as salmon and trout. You don't need to be a fishing expert to appreciate the excitements and rewards, either. There are many fishing charters and tours that you can choose from, including Fox River Tours, All American Fishing Charters, Green & Gold Guide Service, and N.E.W. Adventures.
Be In Touch with Nature Near Green Bay
Summer time means more time to be outdoors. It's also a great time for us to get in touch with nature. Along the east shore of the Bay of Green Bay, Bay Shore bluff allows visitors to see dramatic cliffs and rock formations. On the west shore, near the small community of Suamico, you will find several unique places worthy of exploration. The Barkhausen Waterfowl Preserve has over 900 acres of forest, meadows and wetlands where native tribes once roamed. Thanks to local conservation efforts, this area is now a refuge for a wide variety of waterfowl, wildlife, and plant species. If you like animals, you can visit the NEW Zoo or the Sensiba Wildlife Area. There are also many local and delicious eateries in Suamico.  One of our favorite things to do is to grab a bottle of wine, a little bread and cheese and other culinary trasures, and pack a simple picnic. Barb at Astor House would gladly help you plan. Book a room at the Astor House Bed and Breakfast, and begin planning your summer vacation.
---