Plan Ahead for These Summer Events in Green Bay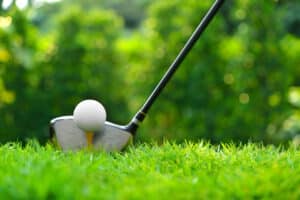 Green Bay is truly a four season destination, with plenty to see and do no matter the time of year. In light of Green Bay's popularity, many of the town's most popular events require a little advanced planning to ensure you have both tickets and a place to stay. To that end, we've put together a guide to some of the top reasons to visit Green Bay this summer, in hopes of helping you make the most of your time in our charming and historic city, located on the beautiful shores of Lake Michigan.  There are no finer accommodations in Green Bay than the Astor House Bed and Breakfast.  Book your room today, and get a start on your summer plans before it's too late.
Top Events in Green Bay in 2018
It's not hard to find inspiration to visit the town of Green Bay. Between the unparalleled views of Lake Michigan, our luxurious accommodations, and a range of exciting events and attractions, our lakeside city has a lot going for it. As with most great destinations around the country, Green Bay has a full calendar of events, many of which bring repeat guests to our town year after year. We've compiled a list of the best reasons to visit Green Bay this summer.  Make sure to mark your calendars, and get started on those vacation plans today!
These fantastic events are just a small part of the fun to be had in Green Bay throughout the summer of 2018.  There are so many other wonderful attractions in the area, including plenty of hiking, boating on Lake Michigan, fabulous breweries and nightlife, a thriving arts & culture scene, state and local parks, and so much more.  However you choose to spend your time in Green Bay, we're here to help.  But first, start making those plans for these popular events now, because our rooms will get fully booked up throughout the spring and summer. Make your reservations at the elegant Astor House Bed and Breakfast today!
---