The Best Wine Tasting in Green Bay in 2019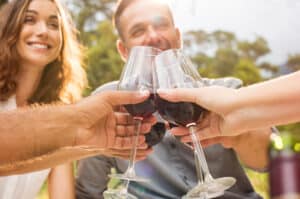 This summer, there are plenty of things to do in Green Bay.  Get out on the water and enjoy some kayaking, canoeing, standup paddleboarding, or boating on Lake Michigan or the St. Louis River. Take to the trails and enjoy some biking or hiking, or head to our nature reserves and enjoy a restorative afternoon of nature and wildlife viewing.  In the afternoon when you're ready for a break, head to one of our local wineries for a little wine tasting, following some live music and entertainment in downtown Green Bay after dinner.  Green Bay is the perfect summer getaway, and our Wisconsin Bed and Breakfast is just the place to lay your head down to rest at night.  Book a room today.
Wine Tasting at Green Bay Wineries
Wisconsin is pretty well known for its craft beer, and Green Bay's breweries won't disappoint the beer lover in you.  However, if you prefer wine or just want to do something different this summer, spend an afternoon relaxing at one of the wineries around Green Bay. You're likely to find a new favorite!
Captain's Walk Winery
Captain's Walk Winery is the closest to our Bed and Breakfast. It's about a 10-minute walk, or 3 minute drive away. It's a wonderful place to hang out for the afternoon, with the relaxed, casual vibe you'll only find in Green Bay. Their award-winning wines can be enjoyed with some deliciously paired snacks from their bistro, which includes delicious pairings of Wisconsin cheeses. You can also take a tour of their winery on Saturday afternoons.
Parallel 44 Winery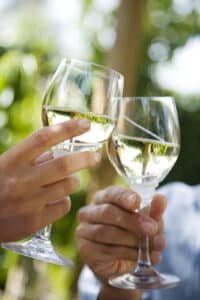 Parallel 44 Winery is located a little further outside of town but is a delightful place to spend the afternoon. Their grapes are locally grown in their vineyard or other local vineyards and are used to produce their incredible range of award-winning wines, including red, white, sweet, dry, and everything in between. While tasting their wines, take the opportunity to stroll through their 10-acre vineyard, and maybe take a tour of their winery. They also host a summer concert series at their winery every Saturday afternoon through August.
Von Stiehl Winery
The Von Stiehl Winery, located in our neighboring lakeside town of Algoma, is a fantastic place to unwind over the course of a relaxing afternoon. Enjoy sipping a glass of wine in their tasting room or terrace, which overlooks the picturesque Algoma Lighthouse and Lake Michigan, or take a tour of their 10,000 square-foot production facility. They also offer gourmet wine & chocolate, and wine & cheese pairings, and they are open seven days a week throughout the year. End your trip with a tour of their winery, which includes their underground cellars, a lesson in wine-making, viewing the bottling line, an introduction to wine varieties, and a sampling of fine wines.
At the end of your day, retire to the restful accommodations of our Wisconsin Bed and Breakfast, where you'll find all the amenities you need, delightful breakfasts to start your day, and unparalleled service and hospitality.  Green Bay's wineries are waiting.  Book your room at our Green Bay Inn today.
---