Unique Green Bay Winter Experience
You wouldn't know that the temperature is below freezing in Green Bay when you are watching the Packers playing at Lambeau Field. It is because of the Cheeseheads; the infamous Packers fans. They have recently been named by Forbes as the best of the NFL's Best Fans. There are no words that can do justice to describe the enthusiasm of these fans. The best and the only way is to experience it, especially in the winter. So check out the team's schedule and snatch a ticket or two before they are sold out. Be sure to book your accommodation with Astor House. Many Packers' loyal followers and curious guests have stayed with us since the door was opened as a bed and breakfast in 1994. We are located only ten minutes from Lambeau Field! Call us today and reserve a room.
Fun Winter Experience, Inside and Out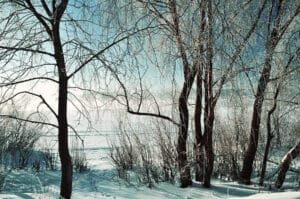 While the Packers are undoubtedly our favorite team, Green Bay has a lot more to offer than football. You can find peace and quite by hiking or walking in snowshoes at one of many nature trails or parks. Fox River Trail is just a short distance from our Bed and Breakfast, and meanders for miles along a beautiful riverside trail. Within 5 minutes travel time by car, you will find a stunning winter wonderland at Bay Beach Wildlife Sanctuary.
Are you looking for a bit more action and entertainment, without all the cold that winter has to offer? Check out the event calendars at Weidner Performing Arts Center, Meyer Theatre, and the Resch Center. You will find an incredible range of activities to choose from, including hockey games, concerts, holiday shows, and so much more. Enjoy!
No matter what brings you to town, there's plenty to enjoy this winter.  When you're ready to refuel for your next adventure, Green Bay offers a variety of delicious restaurants to choose from, and our Inn offers you all the comforts of home you need to make this a wonderful winter escape.  Make plans for a mini-vacation, and call Astor House to book your room today.
---