We Love Our Sports in Green Bay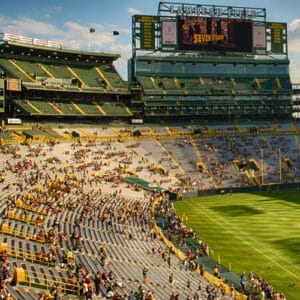 Green Bay is, of course, a town synonymous with the famous Green Bay Packers.  Green Bay Packer's fans are a legendary and dedicated bunch, showing up in droves and packing Lambeau Field every time the Packers are in town.  Not only that, but the historic Lambeau Field is a must on any trip to Green Bay.  But, if you're a sports fan who's looking for something new and exciting, Green Bay is still the place for you!  There are definitely plenty of things to do and see in Green Bay that have nothing to do with sports, but there is something year-round for sports fans to enjoy in Green Bay.  Book your stay at our Green Bay Bed and Breakfast, and grab tickets to the exhilarating world of Green Bay sports.
Year Round Sports in Green Bay
NFL season is in full swing, and there are still tickets available if you want to catch a Packers game in the legendary Lambeau Field.  It's an experience you won't soon forget, and is definitely a highlight for any football fan.  If NFL football isn't your thing, or if you're just looking for something a little different, why not catch a basketball game at the Resch Center? The Resch Center has been the home of the Green Bay Phoenix men's basketball team since the venue was built in 2002. Women's Basketball and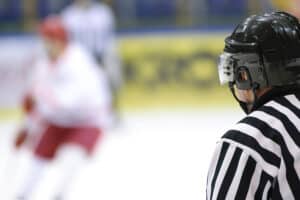 Volleyball takes place at UW Green Bay's Kress Center.  Their regular season runs from November through February.  Once the basketball season is over, Arena Football starts up at the Resch with the Green Bay Blizzard professional indoor football league.
If your idea of a sports event involves a little more adrenaline pumping fun, then you'll be happy to hear that Green Bay also happens to be the home of two popular Hockey teams. Games are already underway for the Green Bay Gamblers, who also play at the Resch Center. St. Norbert's College Green Knights Hockey team, which gears up in November, is also an immensely popular Green Bay sports team, having won the national championship in 2008, 2011, 2012 and 2014.
No matter it is you're looking for, if you're a sports fan or are just looking for something entertaining to do this winter in Green Bay, consider getting tickets to one of these exciting games. Don't forget to make your reservations at the Astor House Bed and Breakfast in Green Bay while you're making those plans!
---