Top Tours in Green Bay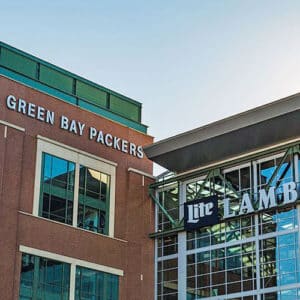 Green Bay truly is a town for everyone; not just football (or, specifically, Green Bay Packers) enthusiasts. Though football is an essential and exciting part of life here in Green Bay throughout the year, there's plenty more to love about Green Bay. One of our favorite things to recommend to guests are the variety of tours offered in Green Bay, which include things like brewery, architectural, and self-guided walking tours.  Book a room at our Green Bay Bed and Breakfast this fall, and come get to know the wonderful city of Green Bay with us.
The Best Tours in Green Bay
Whether you're the type that enjoys narrated trolley tours through the historic streets of downtown Green Bay, or more exciting adventure-based tours that require you to venture out on your own, there's truly something for everyone in Green Bay.  Here are just a few of the options available to you when you stay in Green Bay:
Let us know if we can help you plan anything throughout the duration of your stay. As always, your experience with us is of utmost importance. Book your room at our historic Bed and Breakfast in Green Bay, and come see all this incredible town has to offer.
---