10 Reasons to Visit Green Bay This Summer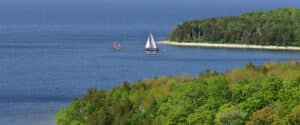 Planning a trip to Wisconsin this season? Be certain to include Green Bay as a highlight of the trip, allowing ample time to explore the endless activities and attractions catering to a variety of interests. Green Bay has a little bit of everything, including alluring locales for adventure enthusiasts, outdoor lovers, museum fanatics, and discerning foodies just to name a few. Check out this list of the top 10 things to do in Green Bay, then book your stay at the Astor House Bed and Breakfast.
For Adventure & Outdoors Lovers
For those who love a thrill or a big burst of fresh air, there are several venues to consider in the city. Start the adventure at the New Zoo & Adventure Park, a top notch quality zoo spread over 43 acres featuring several interactive exhibits where visitors can feed giraffes and alpacas, or stroll through the prairie dog tunnels. Then, weigh out the odds between an exhilarating experience or a serene garden oasis between the Bay Beach Amusement Park and Green Bay Botanical Garden. For a high adrenaline delight, the Bay Beach Amusement boasts a waterfront location bubbling over with roller coasters and a charming carnival ambiance. On the other hand, the Green Bay Botanical Garden offers special appeal in the summer, showcasing beautiful blooms and manicured green spaces in the warm months.
For Museum & Football Fanatics
It's impossible to visit Green Bay without immersing in the football culture, regardless of the time of year. While you might not catch practice or games in the summer, a suitable alternative is to visit the museum of the cheeseheads otherwise known as the Green Bay Packers Hall of Fame & Museum. The massive tribute to the Wisconsin NFL team chronicles the last one hundred years of Packers history and is a must-visit while in the city. While on the topic of museums, culture and history lovers shouldn't miss the National Railroad Museum nor should train aficionados. Bursting at the seams with railway memorabilia, visitors can walk through more than 20 restored trains for an incomparable hands-on experience.
For Foodies, Beer & Wine Enthusiasts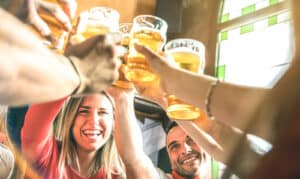 When it's time to head out for food and drinks, there are a couple of key places for chowing down and sipping on drinks. The Pancake Place and Titletown Brewing Company are two such places. Contrary to how it sounds, The Pancake Place is far more than a breakfast spot and serves as an iconic gastronomic experience in Green Bay. Fast service, huge servings, and possibly the best pancakes in the country make it a worthy place to gobble down. The Titletown Brewing Company is also much, much more than a bar, it's also a mouthwatering restaurant serving everything from pizza and burgers to battered fish and incredible salads. The beer selection is top notch, too, offering every imaginable variety to please the pickiest beer lovers. For foodies and wine gurus visiting Green Bay this summer, don't miss out on two awesome events. One happens in June, the Parallel 44 Winery Summer Concert Series and other is featured in July. The Festival Foods Fire Over the Fox happens on Independence Day.
For Inn Lovers
And last but certainly not least, where should visitors to Green Bay stay? The ideal options for comfort, hospitality, and location is the Astor House. The luxurious bed and breakfast is set in a historic home offering five exquisitely designed rooms with amenities like in-room fireplaces and whirlpool bathtubs. Book a vacation in Green Bay today!
---