Spring Blooms at the Green Bay Botanical Garden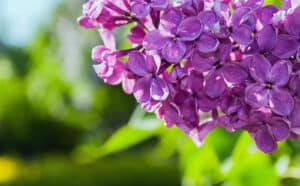 This spring is the perfect time to getaway to Green Bay, before the summer crowds arrive.  It's been a long and cold winter, but the weather is finally changing for the better. We're looking forward to a spectacular summer. Come celebrate the start of spring with us at the Green Bay Botanical Garden, which is entering peak bloom season. With more than 300,000 flowers in bloom at this time of year, a walk through the gardens is truly breathtaking, and one of our favorite things to do each year. Book your room at our Green Bay Bed and Breakfast, and start planning for your spring getaway today!
A Colorful Day at the Green Bay Botanical Garden
The Green Bay Botanical Garden exists where once a forgotten orchard was. Today, the Green Bay Botanical Garden is a 100% community supported non-profit that features 23.5 acres of lush and beautifully landscaped gardens. Throughout the month of May, the garden is featuring their spring blooms, which includes an incredible collection and display of tulips. It's a colorful and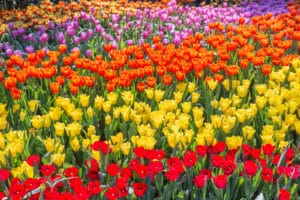 delightful way to spend an afternoon in Green Bay. The garden's tulips tend to bloom throughout the entire month of May, which peak reached in mid-late May. The Green Bay Botanical Garden is open daily, starting May 1, from 9am – 7pm.
Beyond the stunning collection of tulips, you can always see what else is in bloom at the Green Bay Botanical Garden by visiting their Whats in Bloom page. This May, the garden will also host their annual Tastebud event on May 16. The event features delicious foods from local restaurants, live jazz music, and an auction. Starting on June 1, the garden will be hosting their butterflies and blooms exhibit, which will run all summer long. And, finally, also starting in June will be the summer concert series' at the gardens, always a delightful favorite of guests staying with us during the summer months.
Beauty will be everywhere this spring and summer. Book your stay at the Astor House Bed and Breakfast today, so you can witness spring's renewal at the Green Bay Botanical Gardens.
---