Sample Great Brews at the Broadway Beer Hop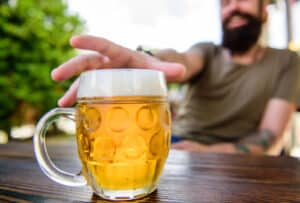 In a recent blog, we wrote about Green Bay's extensive craft beer scene, and the many ways you can enjoy a behind the scenes glimpse into the process while taking a brewery tour.  This April, there's another way to experience the delightful craft beer scene in Green Bay, and that's by joining in the Broadway Beer Hop.  Not only is it a great way to sample some of Green Bay's finest brews, but it's also a unique way to explore the Broadway neighborhood, one of Green Bay's most popular neighborhoods. Green Bay's Broadway District is composed of eclectic shops and local, authentic restaurants. It's also the location of the popular Wednesday Farmers Market, among other things. Book your room at our Green Bay Bed and Breakfast, and raise a glass or two with us as we explore Downtown Green Bay.
Broadway Beer Hop in Green Bay
Each winter, the Broadway district in downtown Green Bay hosts the Winter Wine and Beer Walk. This spring they are offering essentially the same walk, except this time it features craft beer from 4 local breweries, offering a combined total of 22 different brews. During the Broadway Beer Hop event, you choose your starting point, then take your time meandering through the streets of this delightful district, making sure to stop for a beer at each of the locations listed on the punchcard. Turn your punchcard in at the end–whether you've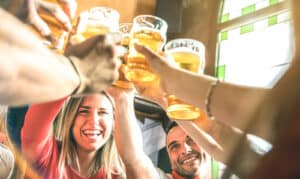 visited all establishments or not–and you may even win a prize! It only costs $20 to participate in this event, and is a great introduction to Green Bay's Craft Beer scene.
After you'd enjoyed your time exploring the Broadway District, head back to the Astor House Bed and Breakfast, where you'll enjoy the comfort, convenience, value, and warm hospitality of our Bed and Breakfast. Most of our rooms feature gas fireplaces and whirlpool tubs. For evening entertainment, we recommend heading to dinner at one of Green Bay's top restaurants, such as Chefusion, The Cannery, or Angelina.  Afterwards, enjoy live music at the Lyric Room or Cup O Joy, then retire into the comfort of your private guest room.  The summer events calendar is packed, and there's always something fun to do in Green Bay.  Book your room at our historic Bed and Breakfast today.
---