Visit Bay Shore Park in Green Bay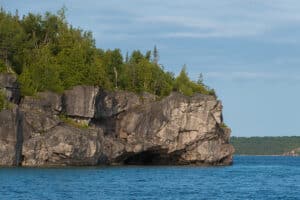 Green Bay, Wisconsin is a truly wonderful getaway destination during these warm, summer months.  Green Bay is nestled on the shores of Lake Michigan, offering breathtaking views of the lake around every bend.  Our historic Bed an Breakfast in the heart of Green Bay is the perfect home base to explore this northeastern corner of Wisconsin, as it's within easy driving distance of the Marinette County waterfalls, the beautiful neighboring Door County Peninsula, and so much more.  This summer, come explore one of Green Bays local gems, Cecil Depeau Bay Shore Park, one of our favorite places to visit on the Bay of Green Bay. Book your room at our Wisconsin Bed and Breakfast today.
Cecil Depeau Bay Shore Park on Lake Michigan
Bay Shore Park, one of our favorite places to visit on the shores of Lake Michigan, is just under 30 minutes away from our Bed and Breakfast and downtown Green Bay. Here, you'll find breathtaking views of Lake Michigan and have the opportunity to explore one of the oldest and most intriguing geological features of the Green Bay Area; the Niagara Escarpment. The Niagara Escarpment, which stretches from New York to northern Illinois, is what gives rise to the unique land formations found in this area. It's the result of glaciers that moved through the area 400 million years ago, and which gave the Great Lakes their shape. This glacial erosion and movement resulted in the exposed hard dolomitic limestone rock, some of which rises sharply 200 – 250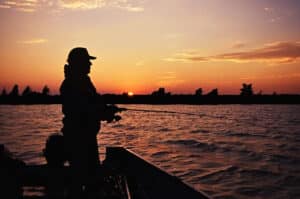 feet in the air. Some of the oldest living trees in North America–which are up to 1200 years old–are found on the Niagara Escarpment.
Within Bay Shore Park, visitors will enjoy many miles of scenic hiking trails skirting along the edge of the Niagara Escarpment. The Bay Shore Park Trail provides up-close views of the area's incredible geology. The terrain can, at times, be rugged, with steep cliffs and falling rocks. After you've explored the trails, relax at the waterfront of the park. The beach stretches nearly 2/3 mile, and is a great place for beachcombing and watching sunsets of the Bay of Green Bay. The public boat launch here is also popular for sailing, fishing, and boating around the harbor.
Bay Shore Park is just one of the many wonderful things waiting for you in the historic, lakeside town of Green Bay. Come explore the rest with us this summer, and book your room at our Green Bay Bed and Breakfast today.
---