Green Bay's Top Breweries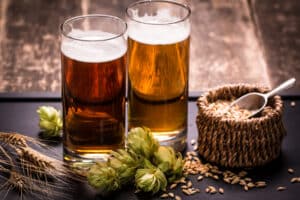 If you're at all into drinking beer, then you probably have heard of the craft brew craze taking over taps across America.  Despite the fact that the large-scale breweries that once made Wisconsin famous have slowly disappeared over the years, beer is still very much an integral part of our culture.  Without a doubt, craft beer tours have become as popular as wine touring and in some areas are far more accessible. With breweries of every size and style popping up across the country, there has never been a better time to enjoy the very best brews Wisconsin has to offer. Craft breweries are known for their ingenuity and with such a collaborative community here in Green Bay, they are coming up with exciting new beers that offer something for everyone to try. Book your room at our Wisconsin Bed and Breakfast today, and discover the best beer in Green Bay.
Green Bay's Best Breweries
We've researched some of Green Bay's best craft breweries so you can enjoy a thorough tour during your stay at Astor House Bed & Breakfast. Try out these local favorites and be sure to share your top picks with family and friends.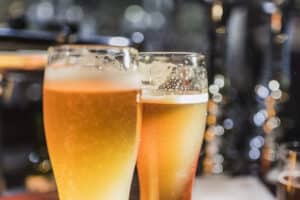 Most breweries in the area sell their beer in bottles, but you also have the option to buy your own growler to take home and later refill. If you're new to the craft beer scene in Wisconsin, or maybe you don't have the time you'd need to visit all of Green Bay's craft breweries, then you won't want to miss this years Northeast Wisconsin Craft Beer Festival.  The festival takes place on October 6, 2018, and offers guests the chance at unlimited sampling of over 200 craft beers from 50+ regional breweries.  True beer enthusiasts can even go for the VIP experience, which will get you early access, an exclusive beer selection not available to the general public and complimentary food.
Book your room at our Green Bay Bed and Breakfast today, and don't forget to bring your designated driver with you as you sample the finest Craft beers in Wisconsin.
---