igNight Market in Green Bay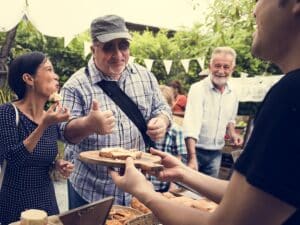 If you're looking for a quiet and relaxing place to getaway this summer, then the charming city of Green Bay, nestled on the shores of Lake Michigan in Northern Wisconsin, should be next on your list. Green Bay is of course known for Packer Football. But did you also know it's a surprisingly wonderful destination for art lovers?  In the Green Bay art scene you'll find it all, from beautiful locally produced art to top quality performing arts.  Art enthusiasts can spend their days in Green Bay browsing local art galleries, taking in spectacular performances at the various Green Bay venues, or even getting involved and making art at local classes and events.  One of our favorite things about the summer months in Green Bay is the traveling IgNight Market, which features local artists and artisans. Book your room at our charming Bed and Breakfast today, and get ready to discover another side of Green Bay.
IgNight Market on Broadway
The IgNight Market in the Broadway District of Green Bay is a traveling night market series that features a variety of artistic vendors. Featured at the market are local artisans and makers, interactive live art demonstrations, original music from local and national touring performers, life-size games, food, and drinks. The market pops-up in different spots throughout the summer, and the streets are transformed into a contemporary, open-air marketplace.
The next IgNight Market will take place on July 21, 2018 at 200 Museum Place. Following that, the next market will be on August 18 at Leicht Memorial Park, and September 15 at 200 S. Pearl Street.
Green Bay's Broadway District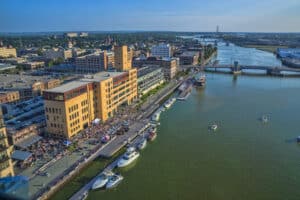 Green Bay's Broadway District is generally a lively part of town, and certainly worth the visit.  They host a weekly farmers market there, and a series of events throughout the remainder of the year. This August, join us for the annual Taste on Broadway, which features restaurants from around the Green Bay area, engaging the community with food sampling, live music and drinks from our local breweries and wineries.
No matter how you choose to enjoy your time in Green Bay, making Green Bay's various local markets a part of your trip will make your experience both unique and memorable.  To get started, simply book your room at our Green Bay Bed and Breakfast today.
---