Valentine's Day Getaway to Green Bay in 2019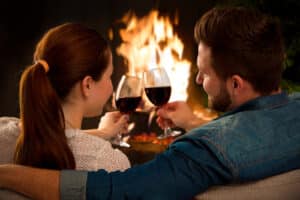 On the Eve of the New Year, it's time to start looking forward to all the wonderful things to come in 2019. Part of those plans should include a getaway to our romantic Green Bay Bed and Breakfast. You'll find that our Inn is well-situated near Green Bay's top attractions, and comes with unbeatable hospitality and service, a warm and romantic setting, and plenty of ideas and guidance from our friendly Innkeeper.  Valentine's Day is just around the corner, so there's no better time than now to start planning your romantic getaway!  Romance is our business, and no one does it better.  Book a getaway this Valentine's Day at our romantic Green Bay Bed and Breakfast.
Spend Valentine's Day in Green Bay
Green Bay is a surprising but delightful romantic getaway destination. You'll notice what sets the Astor House Bed and Breakfast apart from our competition from the first moment you arrive on our doorstep.  The warm, sophisticated, and romantic atmosphere of our Inn captures the very essence of romance. Whether you're here to watch football or relax in the tranquility of our romantic Inn, you'll love Green Bay's sense of hospitality and love of adventure.  Though there are more fun and romantic activities than we could possibly mention, here are some romantic ideas for you to add to your itinerary:
No matter how much or how little of Green Bay you end up seeing while here, we know time spent at our romantic Inn will be equal parts relaxing and memorable. We offer packages and extra indulgences that you can add on to your stay to make it just the way you want it. Book your romantic getaway over Valentine's Day with us today!
---