Dine Around Green Bay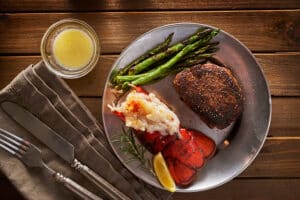 Attention food-Lovers!  Green Bay Restaurant Week is happening from July 13 to 20, 2017. This weeklong event gives foodies and anyone who enjoys good food the perfect opportunity to dine in and around Green Bay at amazing prices. There are close to sixty participating restaurants serving various ethnic cuisines, including American, Irish, Italian, Mediterranean, and Mexican. Many talented chefs have personalized each menu to reflect their culinary style. Give yourself time in Green Bay so you can dine at as many restaurants as possible. Tickets are not required, but reservations are highly recommended.  Astor House is conveniently located for your restaurant excursions. We would be happy to help you choose where to go. Call today or book online to reserve a room for your stay.
Wine, Dine, and Cheese in Green Bay?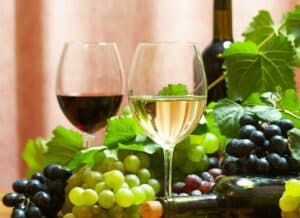 For those who also enjoy good wine, Parallel 44 Vineyard & Winery will start their Summer Wine Fest Series in mid-July. Besides wine tasting, there will be vineyard tours, live music, and food. Captain's Walk Winery is serving sangria along with salsa music every Saturday in July and August.
You may have also heard that Wisconsin is famous for their cheese. There are over eighty cheesemakers in the state, and several of them are around Green Bay. The Renards has free cheese and wine tasting 7 days a week. It's a family owned business that is in its third generation. Scray's Cheese is also a family business, and they produce over one hundred different types of specialty cheese. You can also buy local wines and gourmet coffee at their shop. Drive a half an hour northwest of Green Bay, you will find Laney Cheese in Pulaski. Their cheese is so delicious, and many first time visitors have become lifelong customers.  You can order cheeses from all over the country.
If you want to wine and dine your way through Green Bay, there's no better place to stay than the Astor House Bed and Breakfast. We are here to make your stay as comfortable as possible.  Make your reservation at Astor House today.
---